Translated from StopFake project dedicated to exposing mass-media distortions and propaganda about the events in Ukraine.
Website politikus.ru and some bloggers in LiveJournal published a photo which is supposed to be the city morgue of Slavyansk (Donetsk Region).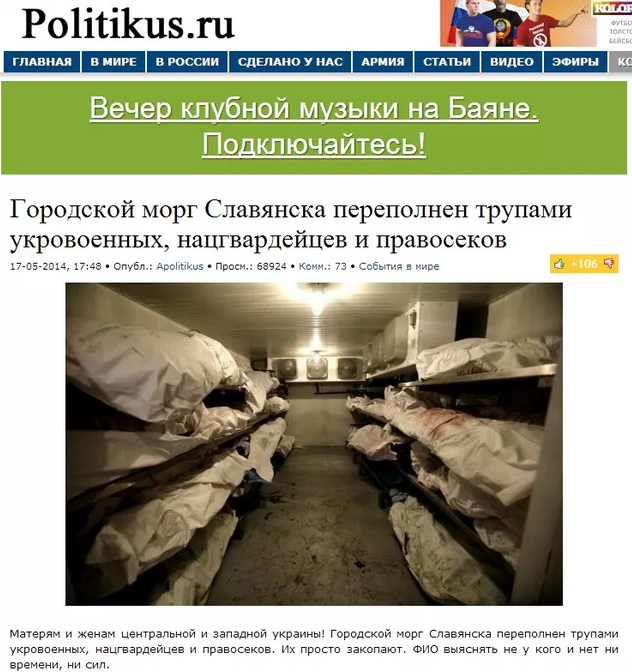 The caption of the photo reads "To mothers and wives of central and eastern Ukraine! Slavyansk city morgue is overfilled with bodies of Ukrainian soldiers, national guard and members of the "Right Sector". They are being buried. Nobody is identifying names, surnames or patronyms, there is no time and no man power for such things. If your relatives who left to kill peaceful citizens have not contacted you recently please go and claim their bodies".
However this photo was not taken in Slavyansk morgue.
This photo is 5 years old, it was previously published here with the caption "Bodies that are waiting to be identified in Ciudad Juarez, 02.18.2009. Bodies are from border towns of Mexico – "Dead history" of cartel wars, cruelty of which is rising with each year. (AP Photo/Guillermo Arias)".