Appeal of the National Guard of Ukraine
Authorities of Ukrainian National Guard categorically deny slander about "soldiers participation in shootings at peaceful civilians on 9th of May" being spread via media. The goal of such cynical and faulty information is to discredit our troops, to diminish their role in the process of stabilization of criminogenic situation in Mariupol as well as to intentionally raise tensions among the city residents. We want to remind that soldiers of the National Guard risk their lives doing everything they can in order to stop the violence and to ensure peace in the streets of the city during the anti-terrorist operation. Once again we ask the people to assess actions of the soldiers reasonably and only spread the information coming from official sources, in order not to misjudge the events.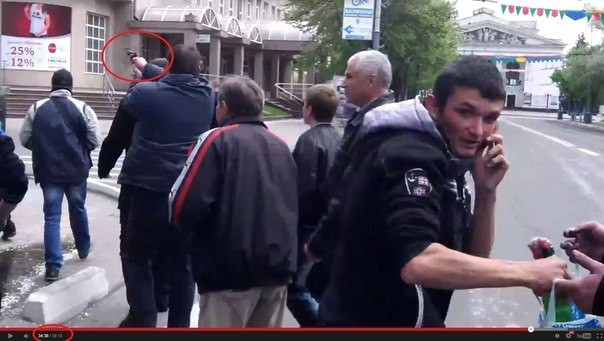 This is the evidence, showing that the "peaceful residents" used guns and had Molotov cocktails.