A group of terrorists with over 100 thousand pre-filled referendum ballot papers near Slavyansk, Donetsk region.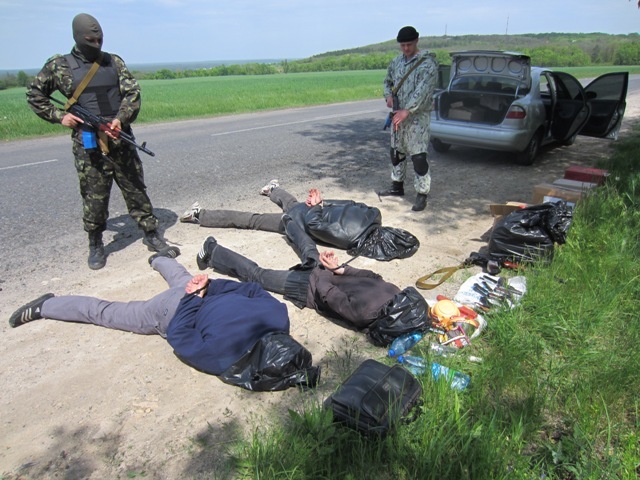 A group of terrorists, who carried over 100 thousand fixed referendum ballot papers, has been arrested in Donetsk area.
During the anti-terrorist operation on May the 10th in Donetsk area, a group of armed terrorists was arrested.
"InfoResist", quoting "Obrozrevatel" report, states that while carrying out the anti-terrorist operation near Slavyansk on 10th of May, a group of terrorists was arrested.
Boxes with "Donetsk Republic" referendum ballot papers were found during the inspection of a "Daewoo Lanos" car. Over 100 thousand ballot papers were found in total. All of them had the option of "Donetsk Republic independence" ticked (indicating a preference for independence).
Additionally, an AK-47 automatic weapon, two Makarov pistols and two other weapons, used for shooting with pneumatic and rubber bullets were found in the car, as well as 60 AK-47 and 24 Makarov pistol bullets.
Source: http://obozrevatel.com/politics/38691-zaderzhana-gruppa-terroristov-perevozivshih-100-tyis-progolosovavshih-byulletenej.htm