Do you know that symbols are signs and in turn signs are words? It doesn't matter if you don't, you just have to comprehend the following semiotic term: sign. Sign is a depiction of something, for example a word, a road sign, an emblem, coat of arms or something else. A sign always has a meaning and it is used to depict that meaning. It does not matter, whether the sign is spoken or drawn.
For instance, the symbols of "self-defense" units of Donbass separatists were broadcasted on local television in Slavyansk and seen on different flags, although, now they are less seen (compared to how it was before), so maybe the separatists have come to reason. Does it give you any thoughts? Do you know what it says? Older people should remember the symbols.
If you have guessed, let's go through some other signs, used in Donbass, now teeming with separatists and terrorists. If you haven't guessed, I'll tell you after some images with flags.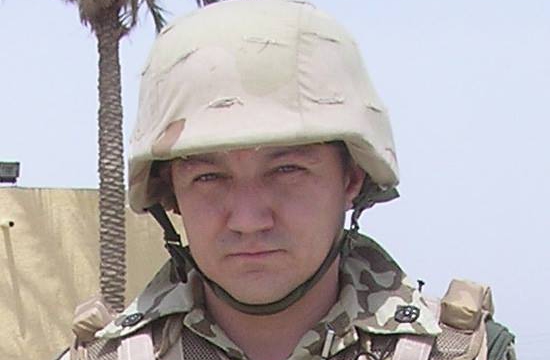 Translated and edited by Voices of Ukraine
Concerning reports of provocateurs and saboteurs infiltrating into the territory of Ukraine
1. Antratsyt, Donetsk Region
Concerning yesterday's sightings of KaMAZ trucks transporting extremists with Russian flags, in the town of Antratsyt [Donetsk Region]. Information about possible attempts of saboteurs to cross the border in this area was received by appropriate Ukrainian state authorities on the morning of May 5, 2014. Rapid measures were taken to increase security at the state border, involving additional forces of the State Border Guard Service, the Security Service of Ukraine [SBU], and the Armed Forces of Ukraine. There is no record of any motor transport columns carrying groups of people crossing the state border.
Special services and law enforcement authorities are currently investigating the situation. It is possible that the 'sighting' was organized by Donbass-based extremists in order to imitate a 'breach of the border' by extremists from Russia.
2. Border with Transnistria
According to our information, up to 250 'Putin's tourists' and saboteurs were transported to the territory of Ukraine from Transnistria over the past 3 days. Their task is to continue destabilizing the situation in the southern regions of our country. The planned peak of this destabilization is May 9th [Victory Day].
Previously, these individuals had arrived to Transnistria from Russia, coordinated by officers of the Russian Federal Security Service [FSB]. Information Resistance made numerous reports of this during March-April 2014. Currently, [Ukrainian] special services are taking measures to neutralize these extremist groups.
3. Crimea
Extremists coordinated by Russian special services continue arriving in Odessa from Crimea.
Due to the strict entry regulations ensured at the administrative border of the Autonomous Republic of Crimea by the forces of the State Border Guard Service of Ukraine, saboteurs and provocateurs adopted a new tactic. Ukrainian citizens residing in Crimea, being hired by Russian special services, travel to the mainland individually or in small groups, posing as peaceful citizens. Following that, they closely cooperate with local separatists and receive weapons after their arrival on-site.
Ukrainian special services are working to neutralize these saboteurs as well.